Youth Art Workshop – April 30th
Last Saturday, April 30th, we got together with a wonderful group of youth from the Okanagan region to create art to display at the Vernon Public Art Gallery. Their art along with work from many other artists will be on display at the exhibit-themed "What does hearing loss look like to you?" from May 26th-June 29th 2022.
During our youth workshop, we explored this concept in depth starting with a discussion about what comes to mind when we think about hearing loss. It might be our own unique story living with hearing loss, a certain feeling, or a person in our lives. A student shared how hearing loss reminds her of a puzzle with missing pieces. Another shared how hearing loss makes her feel different but in a good way.
We then took our ideas and put them into our art pieces. For some, turning on their hearing aids in the morning is similar to seeing a flash of light, inspiring them to paint with bright colours. Another student painted a mask in black with a red background which represented how much they use lip reading to communicate, which is not accessible with regular mask use during the pandemic. The art we created turned out incredible. I am thrilled to see it up on the walls of the Vernon Public Art Gallery!
This upcoming art exhibit has received international attention from artists all the way from the Netherlands and United States, who will also be submitting their work to the gallery. If you're coming to the beautiful Okanagan this June, please drop by the art gallery and check out this inspirational exhibit.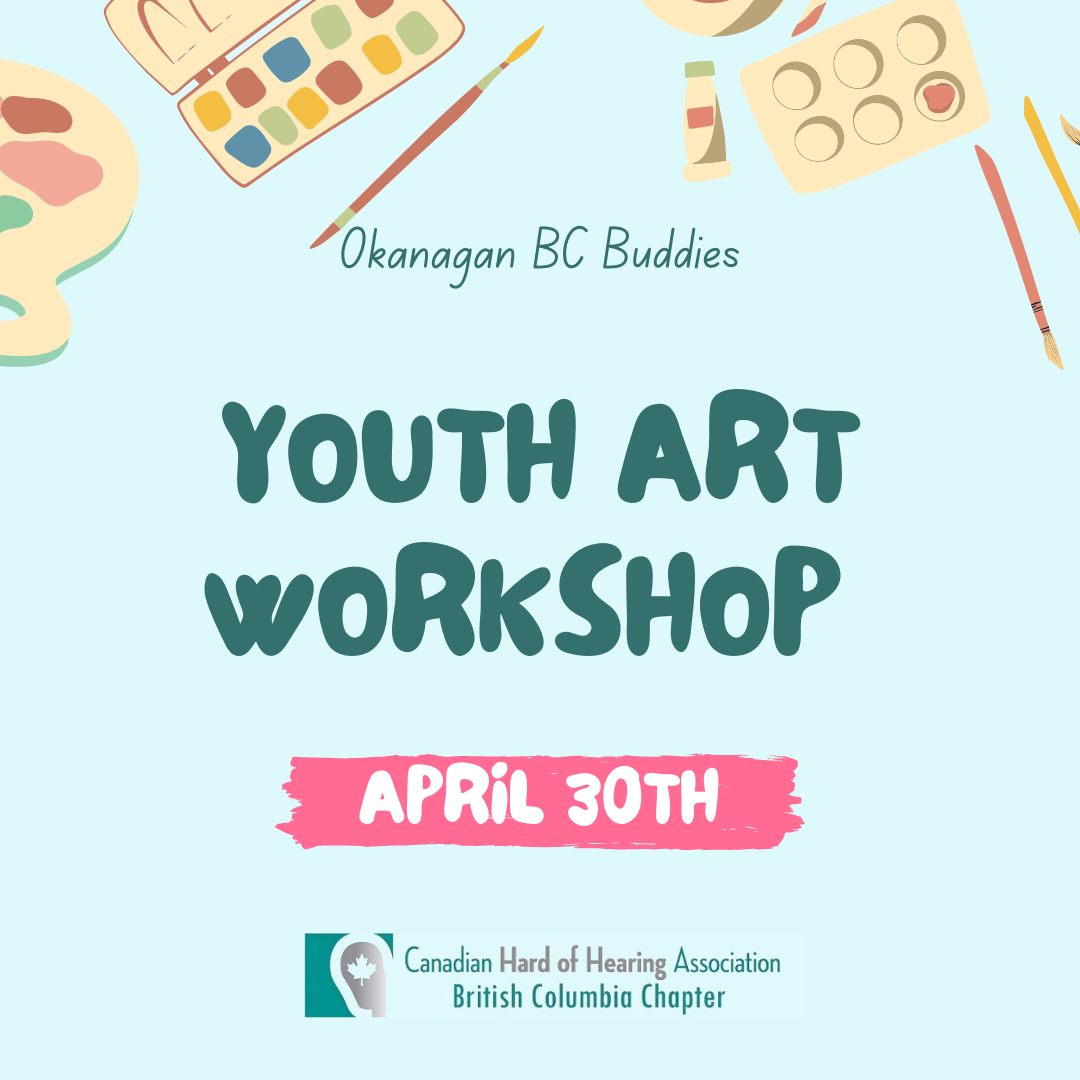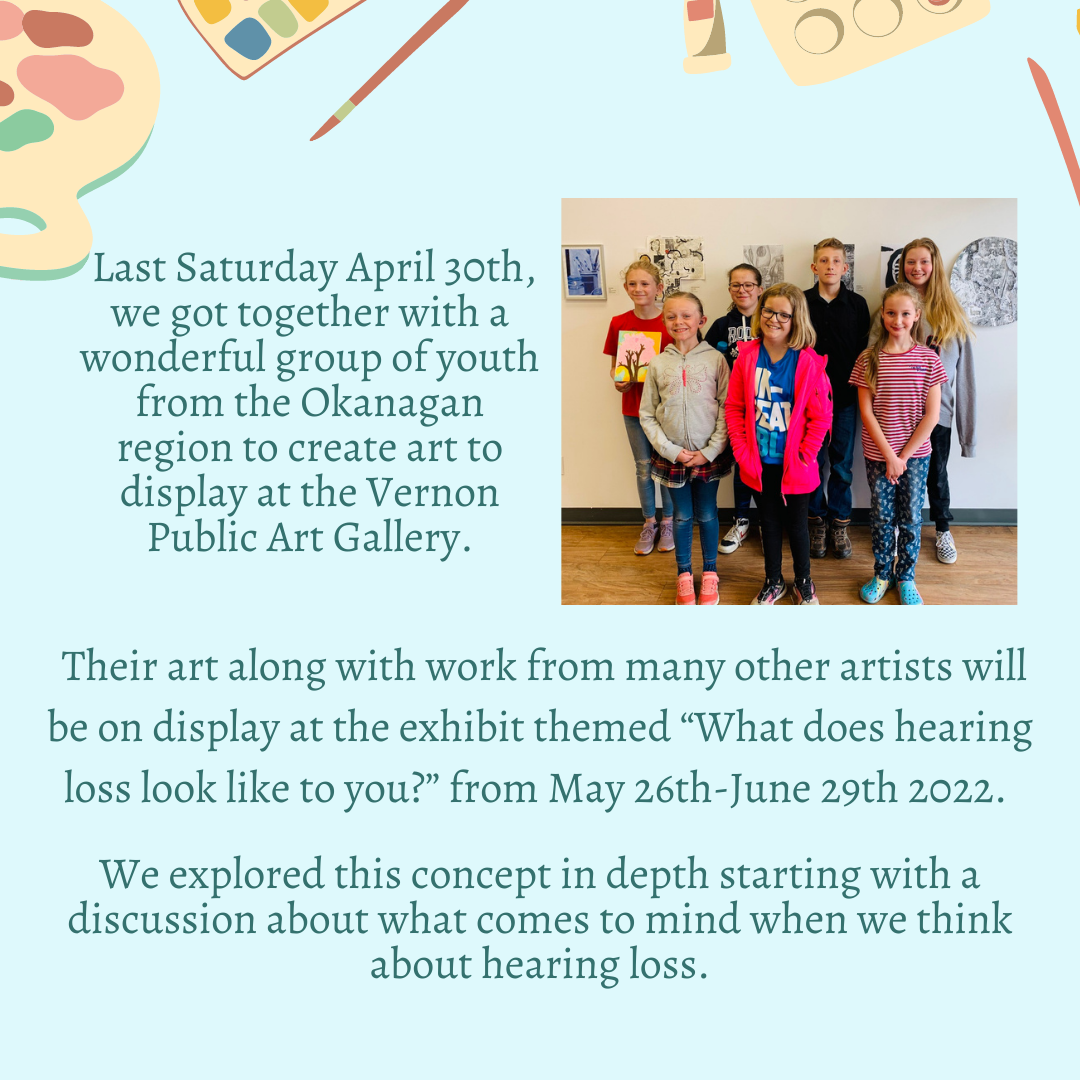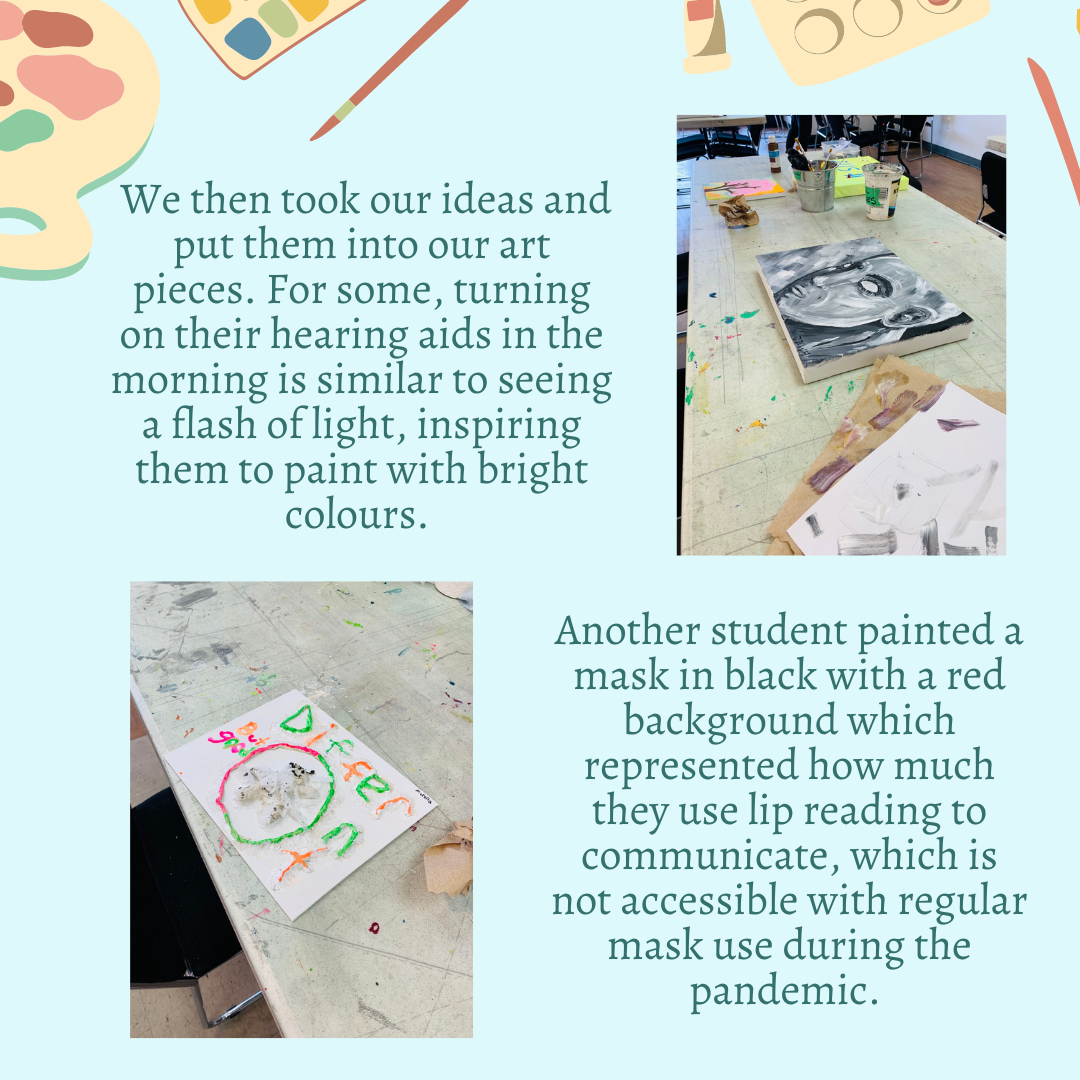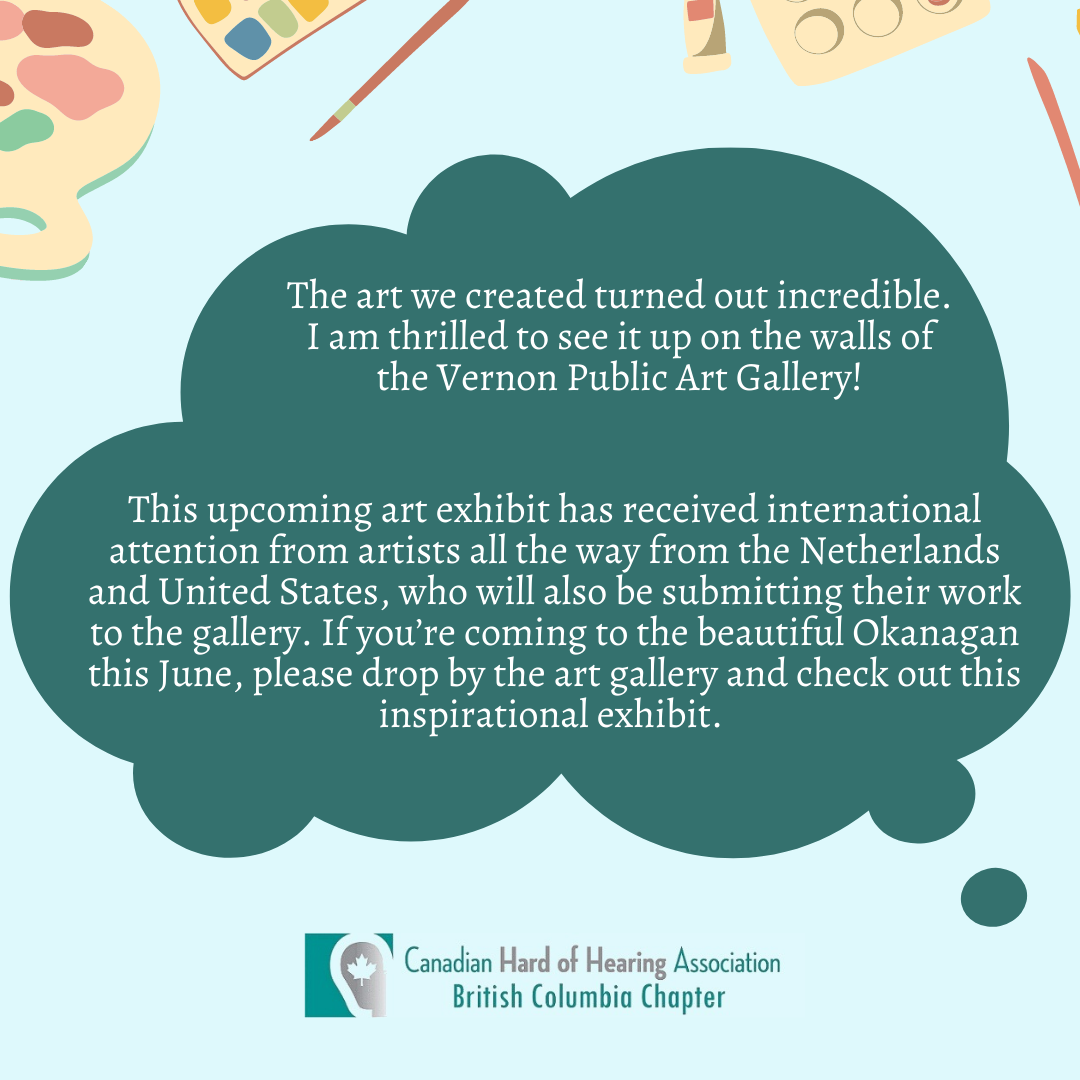 COVID-19 puts older adults at greater risk, especially those with health problems such as diabetes, chronic pulmonary diseases and heart conditions. What we have not yet realized fully is the invisible factor for those with hearing, vision and/or cognitive impairments. By 75 years of age, half of Canadians have hearing impairments; by 85, half have both hearing and vision impairments. Those with sensory loss are also more likely to have cognitive impairment. It is common for residents in long-term care to have a combination of hearing, vision and cognitive impairments. In other words, those who are at the greatest risk for COVID-19 may also be those with the greatest risk for isolation because of their need for communication accessibility.
The coronavirus pandemic is an unprecedented situation impacting on everyone. For people who have a hearing loss, the impact of social distancing and the common use of face masks has created additional challenges. Typically, we need to be in close proximity to others and to read their lips so that we can communicate effectively. The good news is that there are solutions to our challenges as listed below.