CHHA-BC 2022 Annual General Meeting Package
Dear members and friends,
MLA DAN COULTER TO SPEAK AT CHHA-BC AGM
Members and friends of CHHA-BC are cordially invited to the Annual General Meeting (AGM) on Wednesday, May 18th, 2022 from 6 p.m. to 8 p.m. on the zoom platform.
Participants are reminded that only members will be allowed to vote on resolutions.
The registration link: https://us06web.zoom.us/j/89742109203
The keynote speaker will be Mr. Dan Coulter, MLA for Chilliwack and the Parliamentary Secretary for Accessibility. Mr. Coulter's bio is included below. His remarks on accessibility will be of interest to all participants.
CHHA-BC 2021 Annual General Meeting Package
The CHHA-BC on-line Annual General Meeting was successfully held last May 18th 2021, on the Zoom platform.
Hon. Nicholas Simons, Minister of Social Development and Poverty Reduction for the Province of British Columbia, spoke about the province's accessibility legislation.
A video of his presentation is available. Click the link below to take a look! Note: that the video is captioned but there is a slight delay in the appearance and synchronization with the verbal content. Also, to see it without the chat go to full screen mode.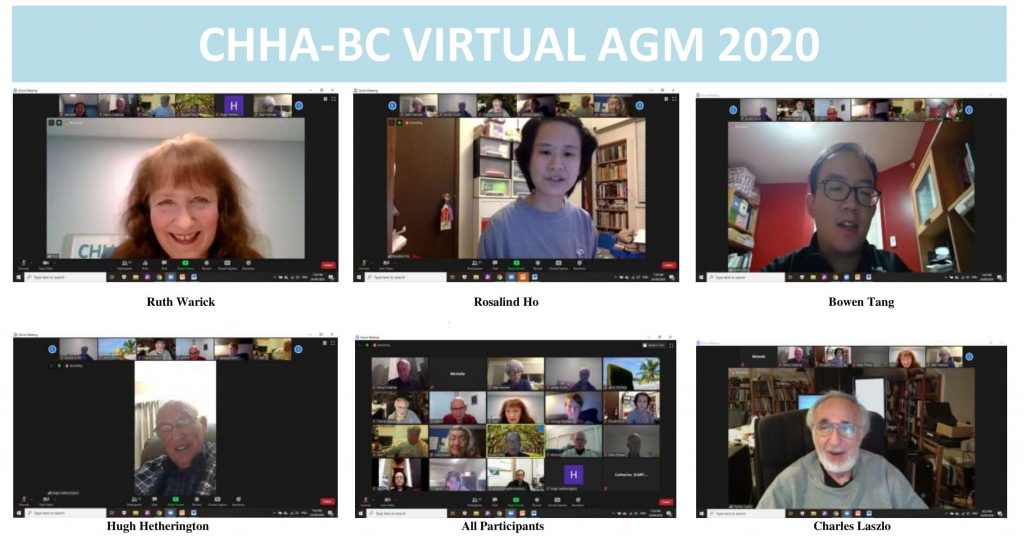 CHHA-BC 2020 Annual General Meeting Package
CHHA-BC's first on-line Annual General Meeting was successfully held last September 24, 2020, by using the Zoom platform. About 25 members and friends attended the meeting and also participated in a town hall discussion following the AGM.