CHHA-BC Resource Centre office has moved! Our new address as of December 1, 2014 is: #216-9181 Main Street, Chilliwack, BC V2P 4M9. Our office phone number and email addresses are the same.
CHHA-Abbotsford will be having their next meeting on Friday, February 17th, 2017, at Chances Abbotsford, 30835 Peardonville Rd., Abbotsford. The meeting commences at 1:00 pm to 3:00 pm and refreshments will be served. A speaker on hearing aid technology will be present and will be available to answer questions after or during his presentation. The speaker is an audiologist from Hearing Life Canada and has been dealing with hearing aid technology for several years. Everyone welcome. For further information please call Jerry at 604 864 2916.
Christmas Experience Show is happening on Thursday, December 15, 2016, 1 pm at Michael J. Fox Theatre, 7373 MacPherson Ave in Burnaby. Kellie Haines is performing. Children from neighbouring schools are welcome to attend. For more information, please call CHHA-BC Resource Centre office on how to donate. Christmas Campaign have begun!
CHHA-BC Youth Peer Support: Back to School – The first day back after summer break can be tough for everyone, especially if you're starting at a new school with new teachers and new classmates. If you have a hearing loss, the first day of school may be filled with anxiety and nervousness; but it doesn't have to be! Below I will outline a few tips for how to succeed on your first day back … more ->
This month's CHHA-BC e-LOOP for December 2016 is available by clicking here or visit the CHHA-BC Newsletter page.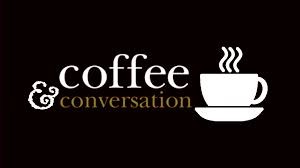 Thursday Morning Drop In: We welcome hard of hearing persons at the Resource Centre starting at 10:00 am. Join us for coffee and connect with other hard of hearing individuals. Joe and Sharon will be available to discuss various topics such as: coping strategies, advocacy and technical concerns regarding assistive technology.
Save the date! The CHHA National Conference 2017 will be held from May 25-27, 2017 at the Mary Winspear Centre in beautiful Sidney, BC! More details to come: http://www.chha.ca/conference/2017/
Prevalence of hearing loss among Canadians aged 20 to 79: Audiometric results from the 2012/2013 Canadian Health Measures Survey – Released on July 15, 2015
Interested in teaching Speechreading Classes in your community? Contact Leslee Scott for more information. Her email address is: leslee@hearinglosseducator.com.
International Federation of Hard of Hearing Young People is pleased to present their 2016 Spring Edition of their Newsletter. Click the link HERE or you can find this newsletter on https://issuu.com/ifhohyp_2/docs/one-on-one-pdf__3_. Check out an interesting article on "Sound of Silence" (see the article on pages 10-11).
CHHA North Shore Branch offers Sound Advice monthly meetings which is held on the first Friday of each month from 10:00 am to 12 noon at the West Vancouver's Senior Activity Centre, 695-21st Street in West Vancouver. There is no meetings in the months of July and August. Sound Advice is a monthly series of informal workshops and discussions around issues affecting hard of hearing. For more information, call 604 926 5222.