YOU ARE INVITED TO A FREE PUBLIC FORUM
"HEARING LOSS IS EVERYONE'S AFFAIR"
Saturday, June 2, 2018
12:00pm-3:30 pm
Fletcher Challenge Room
Room 1900, Main Floor
Simon Fraser University – Harbour Centre
515 West Hastings Street, Vancouver, B.C.
Assistive Listening System and English Realtime
Captioning will be provided
Sponsored by
Canadian Hard of Hearing Association-BC Chapter
In cooperation with
Simon Fraser University
Gerontology Research Centre
++++++++++++++
CHHA-BC Annual General Meeting will follow
4-5 pm
Fletcher Challenge Room
-A major item on the agenda will be the acceptance of new bylaws, in preparation for transition under the new Societies Act of British Columbia.
Program information and registration site follow below
Speakers
Registration
Public Forum
SPEAKER INFORMATION

HEARING LOSS AND HEALTHY AGING: "HEARING LOSS IS EVERYONE'S AFFAIR"
Hearing Loss is the third most common disability in Canada. Chances are you either have a hearing loss yourself, or know someone who does. When a person lives with hearing loss it affects not only oneself, but family and friends. Relationships become strained; isolation results. More than that, there is increasing evidence that those who have hearing loss may be at increased risk of declines in cognitive and physical health.
In this session, we will learn about approaches to optimize health and wellness that can be adopted by individuals who have hearing loss and their family and friends. We will learn about self-management of health issues and the use of new technologies to improve health and communication.
Four experts in their field will present. They are: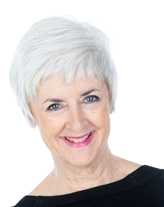 GAEL HANNAN
Gael Hannan is an internationally renowned writer, performer and humourist on hearing loss issues. She is a long time member of the Canadian Hard of Hearing Association and the author of the book The Way I Hear It: A Life with Hearing Loss. She has written extensively about the impact of hearing loss on family and friend relationship dynamics. Gael now lives in Sidney, BC with her husband.
GAEL'S performance is :"I Love You – Now, Speak Up!"
When a person lives with hearing loss, so does their family and friends. Communication that no longer flows freely can add strain to our close, emotional relationships. In "I Love You – Now, Speak Up!", Gael explores with humour and poignancy how hearing loss impacts the bonds between spouses, parents, children and friends.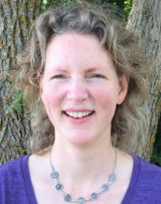 NANCY NEWALL BSc, MA, PhD
Nancy Newall is an Assistant Professor in Psychology at Brandon University and a Research Affiliate with the Centre on Aging at the University of Manitoba. Her research focuses on loneliness and social isolation and how these experiences affect the health and well-being of older adults. Recent research also explores what types of interventions can help older people become less lonely or isolated and more socially connected.
Nancy's topic is "The Importance of Social Connection"
The academic literature abounds with different terminology to describe our social connections. We can study these concepts from an individual-level (e.g., Why am I lonely?) to a societal-level (e.g. How can our communities foster social connection?). This presentation will describe research on the importance of social connections, including with family and friends, to health and well-being in older adults. The presentation will draw on the psychology of social connection, including studies on social rejection and perceptions of control, as well as briefly describe the role that age-friendly communities can play in facilitating social connection.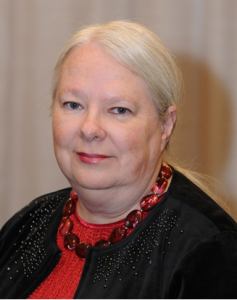 KATHLEEN PICHORA-FULLER BA, MSC, PhD
Kathleen Pichora-Fuller is a Full Professor of Psychology at the University of Toronto, and Adjunct Professor of Gerontology, Simon Fraser University. She also holds a B.A. in Linguistics and a M.Sc. in Audiology and Speech Sciences. She is the hearing expert for the Canadian Longitudinal Study of Aging and a member of the sensory-cognitive-communication team of the Canadian Consortium on Neuro-degeneration in Aging. She translates her lab-based research on auditory and cognitive aging to address the needs of older adults who have hearing and cognitive declines.
Kathleen's topic is "Hearing and Healthy Aging."
Increasing evidence points to connections between sensory aging and a range of other physical and psychological health issues, including risk of falls, dementia, social isolation and loneliness. There are also increased risks for health issues in family members who provide support for older adults with sensory loss, especially when the person who is hard of hearing also has other health problems. This presentation will focus on how to promote healthy aging for individuals who are hard of hearing and their family and other communication partners.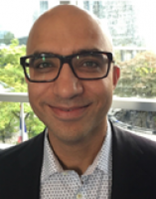 GURJIT SINGH PhD, Reg CASLPO
Gurjit Singh is a researcher in the long-term research division of Sonova AG, the largest manufacturer of hearing instruments in the world. In addition to being a clinical audiologist, he holds an M.A. in social psychology, and a PhD in cognitive psychology. His research investigates factors that contribute to success with hearing instruments and other forms of audiologic rehabilitation. Gurjit is an Adjunct Professor at Ryerson University, and an Adjunct Lecturer at the University of Toronto.
Gurjit's topic is "Factors that Contribute to Success with Audiologic Rehabilitation."
Problems in communication stemming from hearing loss affect the person who is hard of hearing and their family members. There are a number of technological and non-technological factors that can be implemented in family-centered care to potentially improve outcomes. This presentation will review some of these factors, and will emphasize considerations which are achievable today and technologies that will soon become more readily available in the near future.
Registration is encouraged by filling out the form below. For information contact us by:
Email: info@chha-bc.org or Phone: 604-795-9238 or Toll free: 1-866-888-2442
top